Breakfast & Networking
Grab a coffee, have some breakfast, and get pumped for an amazing day ahead!
Live! Today in Multifamily Show
You will be part of the exclusive studio audience as we broadcast live to the Multifamily Industry and beyond!
Viewers can watch the show on https://live.MultifamilyStudios.com, Linkedin, Facebook, Twitter, YouTube and on MultifamilyBiz.com along with the other 1.7 Million monthly viewers.
Be part of the show that will set the tone for a great day ahead. Music is a big part of the show with our in-studio DJ, live performances and surprise guest appearances.
Giving a Damn is Good for You and Your Business - Success Tips from Those who Actually Give a Damn
The future is bright in Multifamily for people that give a damn. Good leadership is about developing strong relationships, supporting and developing other leaders. We will highlight those who really care, are engaged, are involved, and how they manage their daily duties to stay so involved.
Diane Batayeh
,
Stacy Stemen
,
Jana Frazier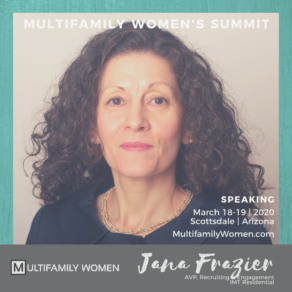 Lunch & Networking
Quick break to grab coffee, tea, water, and make some new connections.
Women's Influence at the Executive Level and How to Engage Your Teams.
We will dive deep into what executive women are doing to continue to engage their teams. How to walk into any situation and make an impact. From an executive's perspective, we explore what to do to get back on track. We have a segment of this show called "Confession Session" where we talk about the big mistakes that have been made and how the leaders got back on track, who was involved and how to make it happen for you. We all follow people we respect and admire so learn from high-level leaders that have made difficult decisions to advance their career and company. People want innovation, inclusion, and the adoption of new technology. Turns out change management is a critical step in inspiring innovation within a company. Understanding how to leverage and integrate both typically male and female behaviors will be the path to modern leadership norms and success in a tech-led world.
Dana Caudell
,
Michelle Fisher
Shifting Customer Expectations and How Work Will Change
Shifting customer expectations is changing how we work and lead teams. Women influence 83% of all consumer spending in the United States. Consider how your revenue goals and performance are influenced by women. For new technologies to serve Multifamily, properties and portfolios, products and technologies should be developed and inspired by a group as diverse as the customers they serve.
The multifamily industry is rapidly changing and feeling the impact of technology, informed consumers and market saturation. The challenge is how to stand apart, relevant and competitive in this new era? The answer is intentional leadership. Leaders who lead people over processes to a defined purpose. The problem that many struggle with is how? it starts with defining the company's purpose, identifying the right candidate aligned to that purpose, giving them what they need to succeed by training to the purpose, and finally developing to that same purpose. When organizations follow this model, hires are made based on fit, goals and aspirations, not just skills and experience. Customized training programs provide the tools and resources for associates to be successful, and leaders are trained to lead the individual making the identification of future leaders a natural part of the process. As those future leaders make their way into formal leader roles, they are equipped with the necessary tools to keep the cycle going. Repositioning the company to adopt and intentional leadership culture can be done in 4 steps.
Kesha Fisher
,
Jamie Dalferes
Closing Keynote | Keynote - Getting Out of Your Own Way
In order to succeed on purpose, we must learn how to succeed with purpose, and get out of our own way. Purpose is driven from values and authenticity acting as a guide to manage what we give power to and how this works with us or against us towards our goals. You are in the driver's seat and in complete control of your outcome – whether you like it or not. Don't let the fear of fear itself keep you looking at your neighbors green grass while you miss how badly yours needs water.
Jessica Fern
Number of attendees is limited!
Don't miss your seat. Join the discussion in Scottsdale now